Eirich Intensive Pan Mixers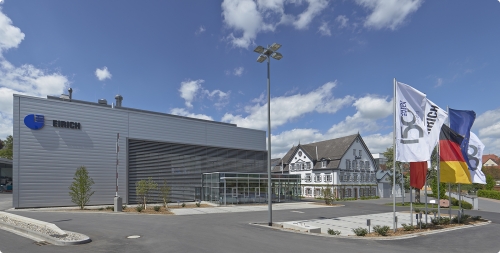 Eirich have designed and manufactured high intensity pan mixers for more than 100 years – the workhorse of industries from concrete & cement to ceramics & glass, chemicals to waste treatments.  Catering for capacities from 1 to 12,000 litres, in either a batch or continuous process, the Eirich mixing principle can be used for agglomerating, coating, drying, granulating, and mixing.  Orthos have been a Strategic Partner to Eirich for over 60 years, so whatever your need, whether it's new product development, pilot scale, or large-scale production, you can find it at Orthos.

REMEMBER:  The quality of your end product will never be better than the quality of the mixture!


For full product information, current prices and availability, please call us on 01858 464246 or email a product specialist